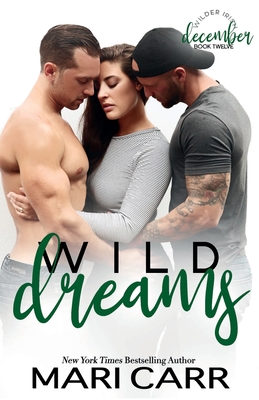 Wild Dreams
Publication Date:
February 9th, 2023
Publisher:
Mari Carr Books LLC
This item is not eligible for store pickup.
Usually Ships in 1 to 5 Days
Description
Dream big. Dream wild.
Oliver has always longed for a love just like his parents have-all three of them. He's certain he's already halfway to that happily ever after. His foster brother calls it wild, but Ollie knows they can find the woman of their dreams.
Gavin has always accepted that life is just one disappointment after another. Growing up in the foster system taught him that. Oliver is one of the few people he can trust, so he prefers they stay a two-man band.
Erin is a curvy, spunky brunette neither of them saw coming. But fate has another wild card in store for the three of them, one that will test everyone's faith in their very different dreams for the future.