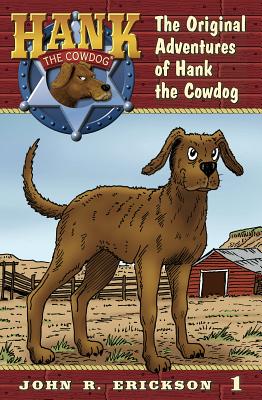 The Original Adventures of Hank the Cowdog
Publication Date:
October 15th, 2011
Publisher:
Maverick Books (TX)
Usually Ships in 1 to 5 Days
Description
The popular Hank the Cowdog series is based on the humorous antics of the canine Head of Ranch Security. In this first book, Hank and his little buddy, Drover, set out to solve a series of baffling murders on the ranch. Is Hank a suspect? An Outlaw? Can he clear his good name?